York Elim has a football team that plays in the Yorkshire Christian Football League Division 1. A few of the players are from York Elim, whereas the rest of the team is made up of people from other churches and unchurched people. We practice on a Wednesday night and we play most Saturdays. It is a great opportunity to meet new people and to have some fun together. Check out the website http://www.ycfl.org.uk/table/8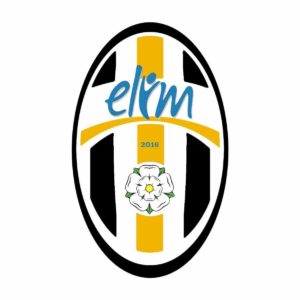 Covid-19 update
The FA has announced that all grassroots football seasons for 2019/20 have come to an end due to the Coronavirus epidemic. It goes without saying that we should all support and respect this decision, as although we adore football, the health and safety of everybody is so much more important.
Furthermore this decision allows our club to begin preparations and plans for the future without the uncertainty of the existing season hanging over us for the coming months. The FA has seemingly passed responsibility to the YCFL to decide how the season is concluded i.e. League positions stand as is or the season is null and voided. We expect to hear more in the coming days on this matter.
Regardless of the YCFL's stance on how the season shall be concluded, I am personally viewing this as a second place finish in the Premier League for York Elim. Congratulations to all involved!
Please remember to follow the guidelines and advice on keeping yourself and others safe in this time.