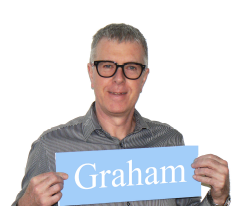 Graham Hutchinson
Graham has been the senior Pastor at York Elim since 1999. He is married to Penny. On a Sunday morning he leads the Teaching service at Archbishop Holgate's School. He is also the co-chair of One Voice York, a York-wide organisation that unifies church leaders and ministries. He is married to Penny and has two grown up daughters.
Jeroen Bakker
Jeroen is the assistant Pastor since the 1st of September 2016. He is married to Anne and they have a son. Jeroen and Anne moved to York in August 2016 and originally come from the Netherlands.
John is an Elder of York Elim, and looks after the church finances. John is married to Mary and they have two grown up sons and one grown up daughter. John is the longest serving elder on the leadership team. He and his family have been part of York Elim since 1983.
Neil Morgan


Neil is the musical director at York Elim. Neil is married to Arriane and they have two young children. Neil and Arriane moved to York a few years ago.
 Rachel Whittaker
Rachel leads the youth work and co-ordinates the children's work alongside the Sunday School team. Rachel helps to involve children of all ages into the life of the church. She also works alongside YoYo to deliver assemblies in a local primary school.
Rob Newton


Rob is an Elder of York Elim. Rob is married to Suze and they are a young family with one son. Rob and Suze have been part of York Elim for a longer period of time. They become part of the church whilst they were studying at the university in York.