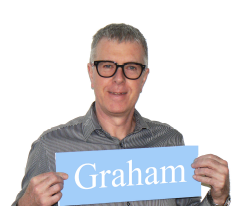 Graham Hutchinson
Graham has recently retired, having been senior Pastor at York Elim since 1999. He will still be worshipping with us though, and preaching occasionally. He is married to Penny and has two grown up daughters.
Neil Morgan
Neil is the musical director at York Elim. Neil is married to Arriane and they have two children.
Neil coordinates the church's worship team. Neil is a professional guitarist and guitar tutor, he has played and toured the world as part of West End shows.
Rachel Whittaker
Rachel leads the youth work and co-ordinates the children's work alongside the Sunday School team. She helps to involve children of all ages into the life of the church. She also works alongside YoYo to deliver assemblies in a local primary school.
Rob Newton


Rob is an Elder of York Elim. Rob is married to Suze and they are a young family with one son. Rob and Suze have been part of York Elim for a longer period of time. They became part of the church whilst they were studying at the university in York.
Victoria Barton


Victoria has been a member at York Elim for over 30 years. She is a wife, mum, plant biologist and avid knitter. She loves to pray with young and old alike to see Jesus breakthrough in their circumstances and transform lives. Victoria and her family attend the Elim Festival summer camp every year and encourage others in the church to join them.